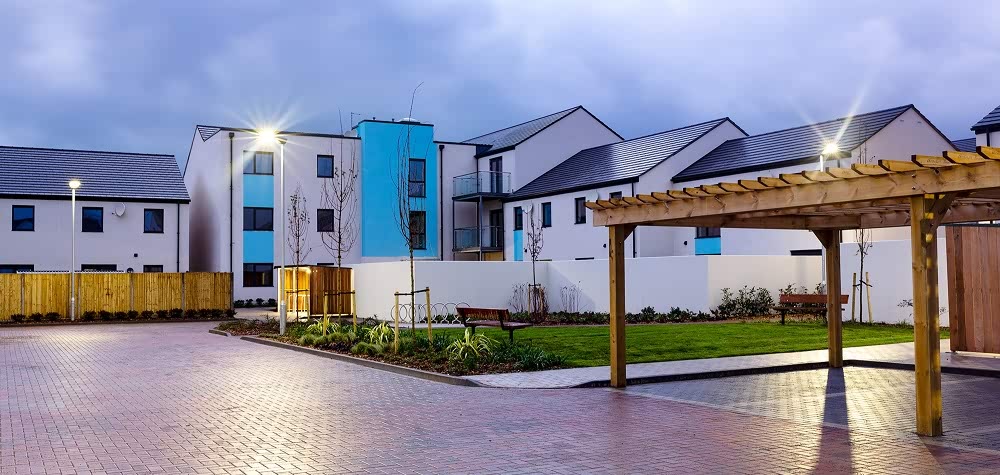 We took on a huge manufacturing and logistics operation to supply two hundred units of mixed houses and apartments to Jersey.
This was a great project to be involved with. The delivery schedule of eleven months made this project non-stop but rewarding. To ensure that we delivered on time, four to five articulated lorry loads of kit were leaving our Welshpool site each week to take the journey to the Channel Islands. 
Along with straight-forward housing designs, this project also contained nine individual apartment blocks.
If you have a big timber project that you would like to discuss in more detail, please get in touch with our expert team.